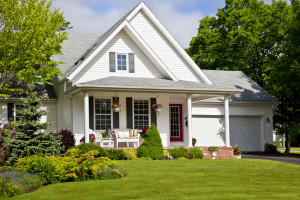 A very popular quote comes to mind when describing why listing photos matter.
"A picture is worth a thousand words" – Fred Barnard
This quote has proven to be very true in many aspects of life. But we're talking about advertising your home. So… what do you want your pictures to say?
 Every day in the property management industry, not only do we see our own photos that we use to advertise; but also we see what other companies or homeowners are using. It's amazing how many photos make me wince and then wonder who took the pictures and do they realize the message that they are portraying isn't the best one?
When advertising your property to rent or sale, you want your pictures to speak volumes and grab the attention of everybody who is looking for a home online.
Here are a few reasons of why listing photos matter…
Nice photos show that you really care about your property and investment. If tenants see that, they will most likely want to rent from you, because your listing photos show that you care about your property and will care about them as tenants.
We are living in a technologic world, where you can even buy groceries online and have them delivered to your house. People want to see what they are considering buying or leasing for the next year or more. If you don't have photos up, your listing will disappear in the crowd and it will most likely take longer to rent out your home.
A potential tenant/buyer will want to experience being in the home, without truly "being at the home." They want to know if it's a good fit for them before they waste anybody's time by going out to the property, taking one look and knowing it's not the right place for them. Give them a good experience while looking at your property's photos.
You can reach more people online, like those who don't live close by (even out of state) but are moving to the area. If you have great photos posted online, you'll get a lot more attention and reach more potential renters than others.
Let's be honest, at the end of the day people tend to lean towards the more appealing properties with nice curb appeal. This doesn't mean you have to only rent out luxury properties, it just means you need to take pride in your home and let that show in the pictures.
*If you are feeling overwhelmed and looking for a company to manage your property, we would love to help and give you a free quote here!
We are pledged to the letter and spirit of U.S. policy for the achievement of equal housing opportunity throughout the Nation. See Equal Housing Opportunity Statement for more information.